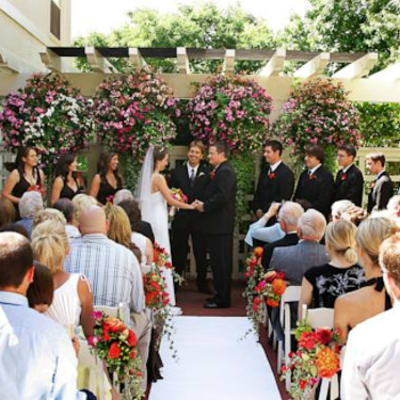 Weddings
Portland's White House Inn is ranked as one of "Oregon's Best Venues" for Weddings and special events. From the Historic Architecture to the amazing catering to your every need for your special event.
Weddings
Rehearsal Dinner
Elopement Packages
Brunches
Bridal Parties
Engagement Dinners
"We rented the facility for our wedding and it was the MOST AMAZING EXPERIENCE! Our entire family stayed over night. The rooms and common areas are stunning, welcoming and comfortable. The Staff was incredible. They thought of everything! They were very responsive, accommodating and extremely helpful. The quality and presentation of the food was fantastic! We couldn't have been more pleased with the property and the staff. Many of our guests commented on what a wonderful wedding it was and how smoothly everything moved along. I highly recommend The Portland White House for any events or a weekend get away."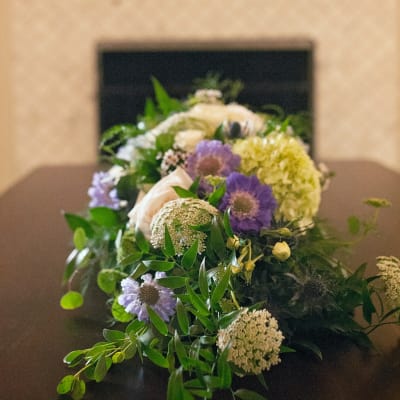 Elopements
Our All-inclusive Elopement package is perfect for the couple who wants a stress-free intimate ceremony in a beautiful historic setting.
The Venue Fee for an elopement package is $1250 for up to 12 people (including your officiant, photographer, bridal party etc.)
INCLUDES THE FOLLOWING:

Guest room for one night in one of our King Rooms including breakfast the next morning
Use of the Living Room, Entry Staircase, or Courtyard for up to 2 hours for your Ceremony and reception.
Two hour time period available between 11am - 3pm. Weekends in the summer months must be at 11:30 and over by 1:30pm.
Small wedding cake
Linens and service ware
Bottle of House Champagne or Sparkling cider ($25 for each additional bottle of champagne)
Optional food/catering Add-ons provided by our in house caterer:
Stunning Cheese and Crudite Tower. $180.00 feeds 12 people
Mays include items such as… Teleggio; Fourme d'Ambert with Sour Cherry Jam; Fromage Frais de Chèvre; Cornichon; Exotic Fruits; Assorted Olives, Marcona Almonds, and Artisan Crackers.
Option to add on additional appetizers from our Chef's List. $40.00 Each
All food must be provided by our in house Caterer.
20% service fee will be added to catering bill
We also charge a coordinating flat fee of $150.00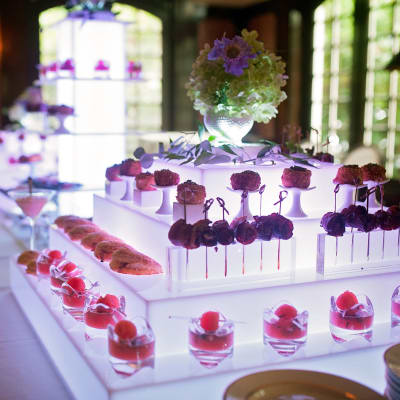 Banquet Events
Portland's White House Inn is ranked as one of "Oregon's Best Venues" for special events. From the Historic Architecture to the amazing catering to your every need for your special event.
Anniversary Celebrations
Business Retreats
Corporate Meetings
Birthday Parties
Brunches
Formal Dinners
Barbeques
Holiday Parties
Bar and Bat Mitzvah
Celebration of Life
"Thank you for creating a wonderful birthday party for me. Every moment, from the time I entered the door until I left, was a joy! Everything was perfect!"
-Sally Skelding

"I've never been so happy to write a check in my life. Never have I heard so many good things about a party from so many people... the food, the decorations, your beautiful home and what a great host you were too. Thanks so much!"
-Thelma
"The lunch was lovely as was the service. It will be a pleasure to use you again."
-Donna Shepard

"Your party for us was just wonderful - so delicious - beautifully presented and, of course, the ambience in your home is a delight - thanks for everything..."
-Elise & Eddy Rosenfeld

"Lucy's '50th' party was absolutely wonderful!! The ambience, fantastic food, your gracious staff - Thanks - you all are great!"
-Mary Dee Schmidt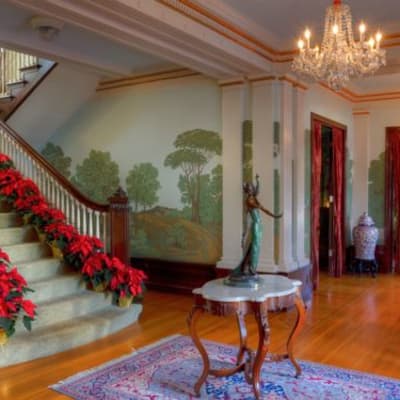 Holiday Parties
Tis the season to let Portland's White House create a magical experience for you and your guests. The inn is decorated beautifully for the holidays and the tasty hors d'oeuvres, to the bountiful delicious dinners will be a delight to all your senses.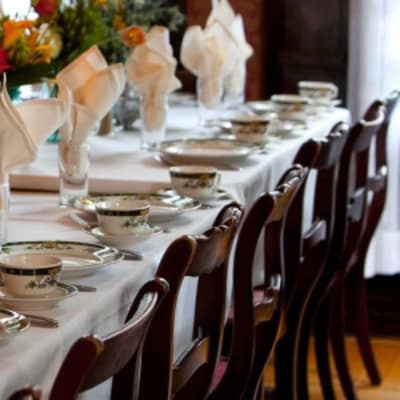 Corporate Events
We look forward to helping you with your next Corporate Event. From creating a small intimate meeting to a large full day meeting with breakfast, lunch and dinner. Portland's White House Inn will amaze you and will stand out as one of the most memorable, food-satiable and amazing venues for your event.
Rentable Hours Available between 8am to 9pm for meetings, breakfasts, luncheons, dinner or holiday parties.
Site Fee varies depending upon size and hours of the event.
Projector, Screen & Flip Charts available
Staffing is charged separately
Main floor has a spacious Living Room and Game Room
Dining Room (table seats 20)
Ballroom seats up to 75 people at round tables.
We provide all in-house Catering from Breakfast Snacks to Full Dinners (lunch and dinners start at $25 per person)
Full Liquor License
Valet Parking
8 Guest rooms available at a reduced rate
A typical Corporate Retreat at Portland's White House Inn:
Our Valet greet your guests as they pull up to Portland's White House Inn
You are received at the front door and your guests mingle in the game & living rooms on the main floor where there are coffee and breakfast snacks.
For smaller groups you are welcome to have your meeting in the Living or Dining Rooms, larger groups then go downstairs to the Ballroom (photo of the ballroom is shown above).
Lunch is typically served family style either upstairs, outside on our patio or downstairs in the Ballroom.
After your day of meetings, you may continue your event with a wine social and appetizers in the game and living rooms on the main floor and finish with a dinner.
If you have guest rooms rented, those guests will receive a complimentary full amazing breakfast the following morning.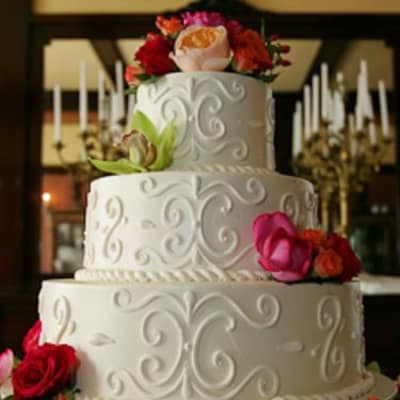 Event Inquiry
Just a few reminders...
The maximum number of guests: 75
All events (Meetings, Weddings, Parties, Celebration of Life) Site Rental Fees starting at $1,000 - $4,500, depending on size and type of event include Tables, Chairs, Linens and Service-ware at no additional costs.
We provide all In-house Catering and Beverages (no outside catering allowed). Amazing and delicious meals start at $35 per person (Corporate Luncheons start at $25 per person). The average dinner is $60 per person.
Wedding/Receptions are for a four hour time period between the hours of noon and ending by 9:00 p.m.
Staffing cost is additional and varies upon size and style of event, Valet Parking is required and is an elegant convenience for your guests.